Bugs
Mozilla Firefox Version 51.0.1 (32-bit) Up to date

Firefox Extension SaveFrom.net Helper Version 7.05
My error is that no download links are available when I click "Download a Playlist" nor does the green button below the video show any links, it also displays "Download..." and hangs there.
Picture of error is included below.
It hangs here and does nothing. Inserting the link to SaveFrom.net website also does not work with these YouTube videos. The firefox extension does indeed work on other select YouTube videos and playlists but not this particular playlist.
I would like to download this entire playlist using your extension. Is this because of YouTube copyright restrictions? What is the problem?
Can it be fixed or should I not waste my time?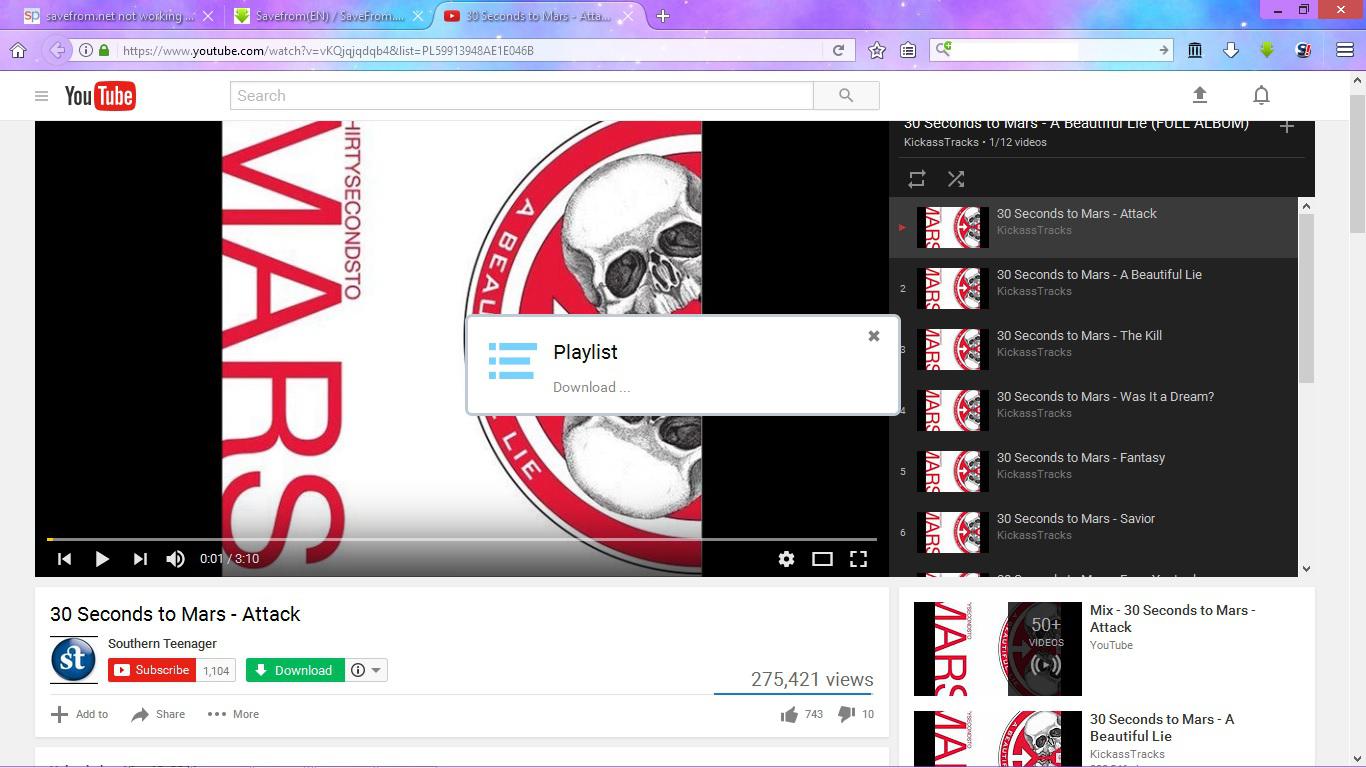 I'm tying to download this Playlist of an Album on YouTube
Link:

https://www.youtube.com/watch?v=vKQjqjqdqb4&list=PL59913948AE1E046B