Bugs
I am not able to resume a paused download.
Here are the details.
1. The version of the program : 1.8.1.0

2. A link to the video that you can not download. :

3. Are you useing a proxy server? No
4. What is your OS? windows 10
Please, give us some more details regarding the program and why you can
not download (screenshots are welcome).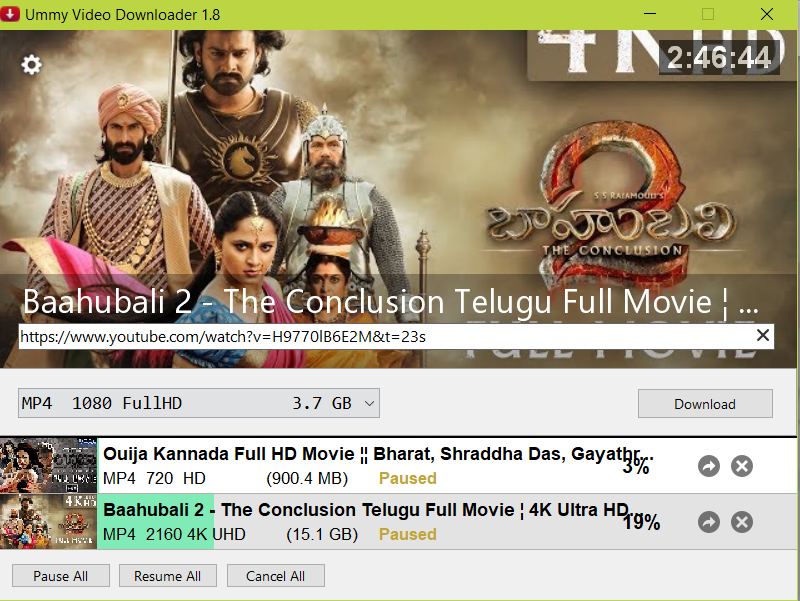 The downloading is not resuming after 19%. Please check n help.